There are 9 Motorhomes camping at Eddy County Fairgrounds in New Rockford. Myron, Mark, Donna, Chris & Joyce, Vern & Doris, Bob & Gloria, John & Helen, Jerry & Colleen, John & Cathy.
Denis & Betty and Al & Colleen came for the meeting and to eat out at the Latte Lobby and attend "Oklahoma."
We enjoyed catching up on every body and then had the Club meeting at 3:00 PM. We were able to use the main fairgrounds building for the meeting. The officers were seated on the stage.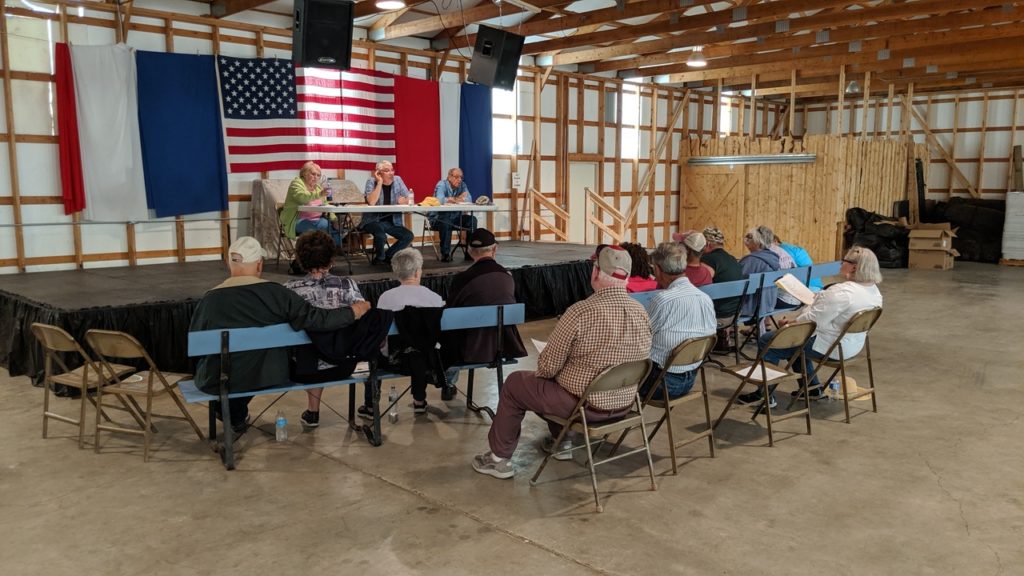 At 5:45 PM we went to the Latte Lobby in the basement of the Old Church Theater for dinner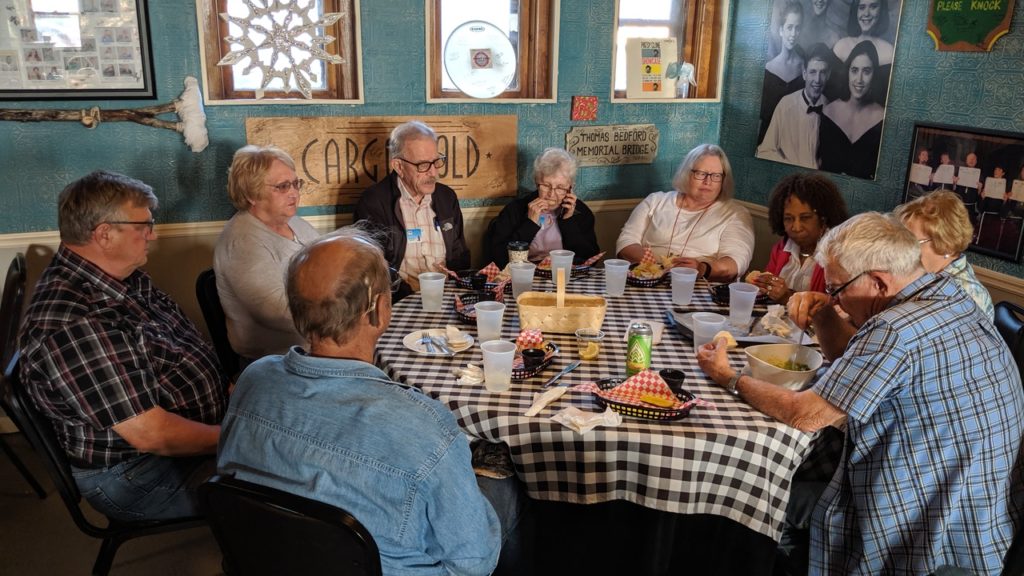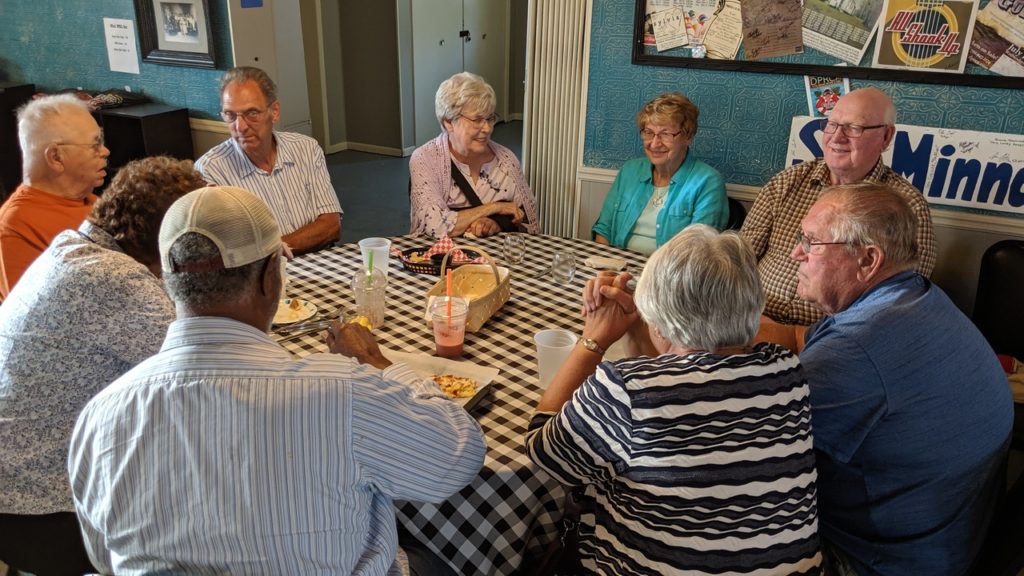 The food was very good. Flat Bread, Sandwiches and Salads with water, soda, coffee, beer and wine to drink.
After dinner we attended the DPRCA production of "Oklahoma" in the Old Church Theater.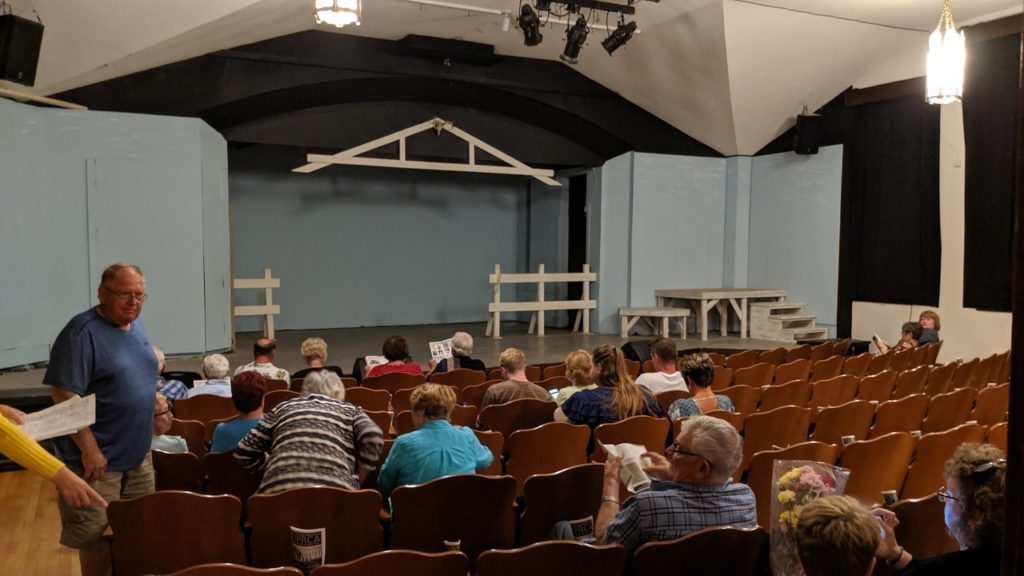 The cast performed professionally. The intermission was 1 1/2 hrs into the performance. All seats were sold out.
Cathy talked to the cast after the performance