Tony Trimarco had his last campout with the club at Fort Ransome. Tony and Chloe have retired to Warwick, NY. While closing on his new house, he had to stay in the motor home.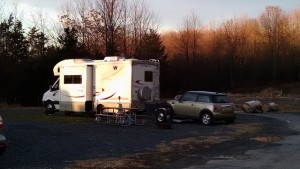 He even experienced living in the motor home in the snow.
He has now moved into his new home and had his furniture from North Dakota delivered. He was surprised, but got it all into the house.